Installation & Dismantle
We are the oldest independent installation & dismantle company in New England. Since 1986 we've provided installation and dismantle labor throughout the United States with a specific emphasis in the Northeast.
General Contracting
We provide general contractor services to small and medium sized events; such as Athena Health, MIT iGem and the National Education Association. We specialize in economical solutions to events requiring 200 exhibit spaces or less.
On-Site Solutions
Looking for last minute exhibit repairs or graphic design & production?  With a Boston warehouse, our team can help fulfill last minute orders with ease. 
I want to formally thank you guys for a pleasant experience in Boston. Really (and literally) could not have done it w/out your team.
Enjoyed getting to know Patrick and Sean….both ALL STARS. Patrick's a little older so we'll move him more towards the Hall of Fame and Sean is well on his way.  For a young guy he was really engaged and I was impressed with his work ethic. 
I think we all worked well together and were pretty well organized with our labor numbers and job duties. 
I didn't get to meet every one but few guys stood out….
Johnny Mac – the guy's a legend!
Charlie – c'mon in a previous life, probably was the bass player in the rock band Boston – first class.
Steve – ah man, guy came through BIG on a last second furniture move and I literally mean last second.
D, Vlad and their co-worker, they were always movin' and groovin'.
Many more but those are the ones I knew names to that I wanted to give a shout out.
Thanks again – look forward to coming back.
-Bob Devine
Servicing: 
Boston*, MA, RI, CT, NH, VT, ME & Upstate New York: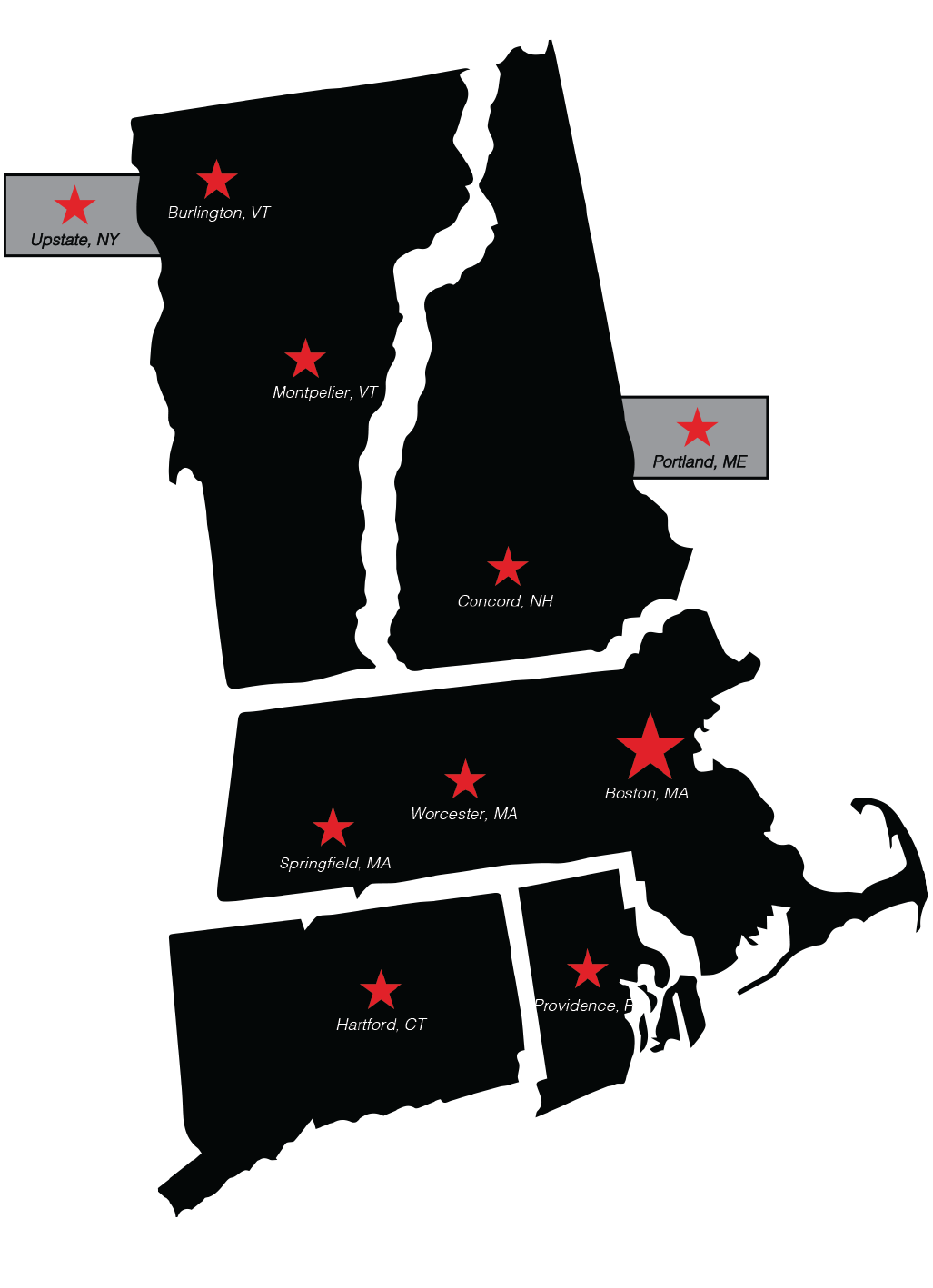 We're an experience Boston Labor company with many areas of expertise.  We have been providing variety of solutions to companies nationwide since 1986. 
When you work with us for your installation, you get the benefit of our history & knowledge of the New England & Boston area. 
GEt a Quote For your labor job today